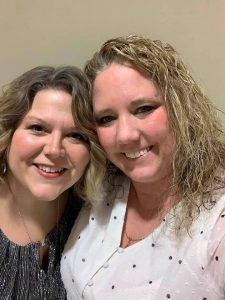 Staff from both our Cedar Rapids and Ankeny locations gathered for an evening of food, trivia and fun to ring in the New Year and celebrate our successes in 2019.
Owner Rockford "Rocky" Anderson highlighted some of our accomplishments in a speech to employees. He noted that Right Dose has increased its number of employees, built a strong core staff and will continue with this momentum throughout 2020. Growth was the theme of 2019 and will continue in 2020. Rocky also brought home the importance of the support we receive from our significant others and family, which helps us accomplish all the great things we do. We sincerely thank them as well.
2020 is shaping up to be a year of improved partnerships with our current customers as Right Dose continues to lead the way in innovative solutions in long-term care pharmacy. We look forward to better serving our loyal customers and welcoming new facilities to the Right Dose team!