Residents
Delivering
safety,




savings,

and


peace of mind.
When residents embark on a new phase of life—whether in an assisted living community, skilled nursing facility, or another living arrangement—they require specialized care to meet their changing needs. From concerns about safety and packaging to confusion about billing and Medicare, residents and their families have more questions than ever.
That's where Right Dose Pharmacy comes in. We provide total medication management for residents of long-term care facilities, resulting in more value and lower risks. Best of all, everything is serviced at a local level to offer personalized care.
We also help caregivers spend less time on administrative duties and more time on what matters most—providing better safety and care for you and your loved ones.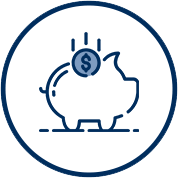 Save Money
Save Money
Our Insurance Optimizer program guides you to select the best Medicare plan specific to your needs. And we interface directly with your insurance company and doctors to get medications covered, generating significant savings for you.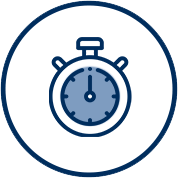 Save Time
Save Time
No more frustrating trips to your retail pharmacy. Right Dose Pharmacy makes both regularly scheduled and 24/7/365 emergency deliveries. This convenience also keeps your community safe by reducing interruptions from other delivery drivers.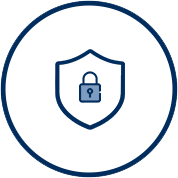 Enhance Safety
Enhance Safety
Unlike retail pharmacies, Guardian provides added value like medication regimen reviews and thoughtful safeguards to help avoid medication errors. Our advanced packaging technology separates your dosages down to the day and hour, making it easier to give you the right meds, right on time.
Right Dose Pharmacy provides other thoughtful safeguards and added value, too.
Medicare
Guidance
We'll help determine the best plan with the broadest coverage to suit your needs. We accept all plans and advocate for you when dealing with Medicare Part D issues, and we also help you manage around the "donut hole" to avoid increased costs and identify formulary alternatives when available.
Medication
Reviews
Our consultant pharmacists conduct regular medication regimen reviews to ensure drug compatibility and avoid prescription contradictions. If any changes are recommended, we work directly across all of your physicians.
Emergency
Evacuation
Planning
You don't have to worry about emergencies derailing your medical needs. In case of an evacuation due to a natural disaster, Guardian coordinates medication delivery to your new location, ensuring you receive consistent care.
Community
Education
Our team provides specialized training to staff, covering topics like fall prevention, to give you the best care. We also provide in-person advice to help you with important matters like Medicare planning and billing.
"When it comes to residents, I don't think of them as a business or a customer or a resident.
I think of them as family.

I'm thinking that could be my mother or my grandmother or my grandfather."
Pamela Williams, Guardian Account Manager