Early in the craziness of COVID-19, our Cedar Rapids delivery coordinator, Chuck Peterson said his drivers have noticed the nurses working long shifts and the strain on them was very apparent. Chuck thought that surely there was some way we could get encouraging messaging out to them to let them know we are applauding them.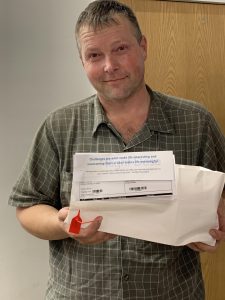 So, now, twice a week our delivery teams staple encouraging notes to our delivery bags for our facilities. They have even delivered chocolates to our nursing homes.
To the nurses, caregivers, facility staff and everyone else on the front lines, you are making a difference! We see you and appreciate you! We are proud to partner with you!
Little gestures add up and we want the overall message to be loud and clear from Right Dose to our customers and our employees. Our frontline heroes are company-wide.